KSB expands Western Canada presence with new Edmonton office
November 5, 2014
By Alyssa Dalton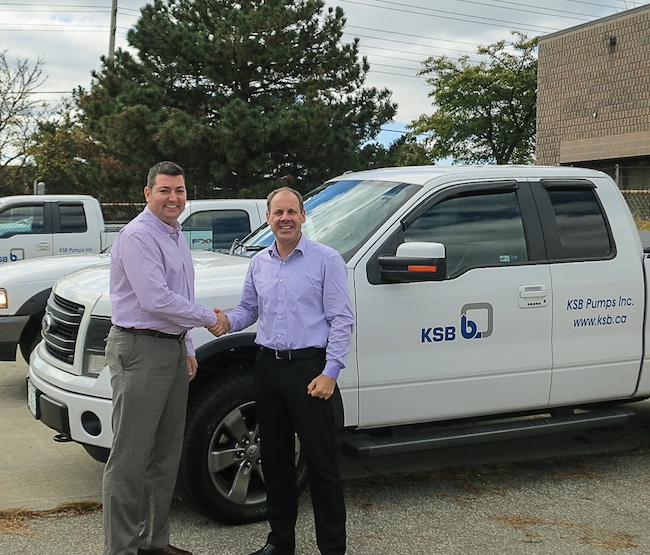 Nov. 5, 2014 – KSB Pumps is expanding its presence in Western Canada with a new office and service facility in Edmonton, Alta.

"Our new location has come about through a merger of KSB's resources with those of Paradigm Flow Solutions, an Edmonton-based specialist in pumps and water supply solutions," explained Mike Blundell, KSB Canada president. "By combining Paradigm's enthusiasm and local knowledge with KSB's broad product mix and deep technical expertise, we hope to make a real difference for industrial and municipal customers in Western Canada."
Headed by Derek Thompson, the new office is located at 6906 82nd Ave NW, Edmonton.
"The dynamic economy of Western Canada is very important to KSB," said Blundell. "We have added resources in Calgary, Edmonton and Fort McMurray to better serve both the energy industry and the expanding need for municipal water services."
PHOTO: KSB Canada president Mike Blundell (right) welcomes Derek Thompson (left), as the head of the new office in Edmonton, Alta. Photo courtesy KSB Canada.