September 15, 2015 by Manufacturing AUTOMATION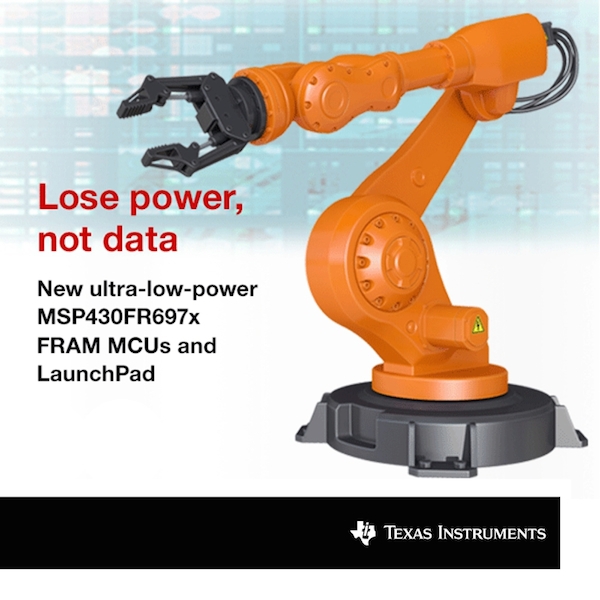 Sept. 15, 2015 – Texas Instruments has announced Compute Through Power Loss (CTPL) technology which it says will enable context save and restore across its MSP430 FRAM microcontroller (MCU) family, including the new MSP430FR6972 MCU.
This technology, it notes, allows instantaneous wakeup with intelligent system-state restoration after an application unexpectedly loses power. In addition, the MSP430FR6972 MCU with TI's CTPL technology includes integrated smart analogue and digital peripherals to help minimize system cost, power and size, it adds. These features include an LCD controller, a 12-bit differential analogue-to-digital converter (ADC) with internal window comparator, and a 256-bit AES accelerator.