September 15, 2015 by Manufacturing AUTOMATION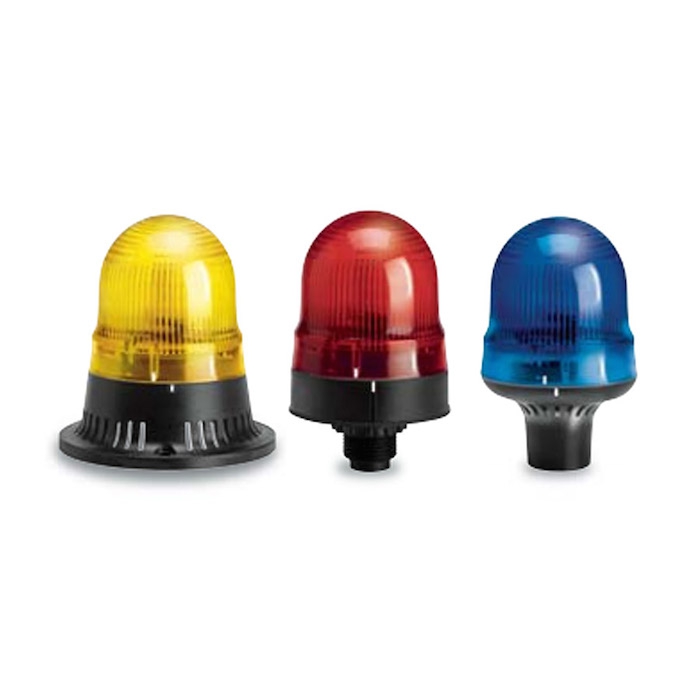 Sept. 15, 2015 – Automation Systems Interconnect (ASI) has released a line of 24 VAC/DC signal light modules operating at 80 decibels.
Each item in the ensemble is purchased separately and consists of the sound-light module, a fixing base and when necessary, extension tubes varying in size from 100 mm – 500 mm. The screw clamp wiring terminations accept a maximum wire gauge of 16 AWG. The maximum operational voltage is 250 VAC/DC and can operate in temperatures ranging from -20 C to 50 C. Users can select from three black plastic fixing bases for sound — One is the horizontal surface mount, another is a 22-mm hole mount and the third is used with extension tubes. Based on international standards IEC/EN 60947-5-1 and IEC/EN 60947-1, each beacon light colour has a corresponding sound. The sound for a red beacon light has a fast modulated repetition or high-pitch pulsing, while the yellow beacon light has a sound that is short and continuous. The sound for the blue beacon is a constant tone with alternating sound, and the sound for the green beacon light is an alarm followed by a constant and prolonged tone.