March 15, 2016 by Manufacturing AUTOMATION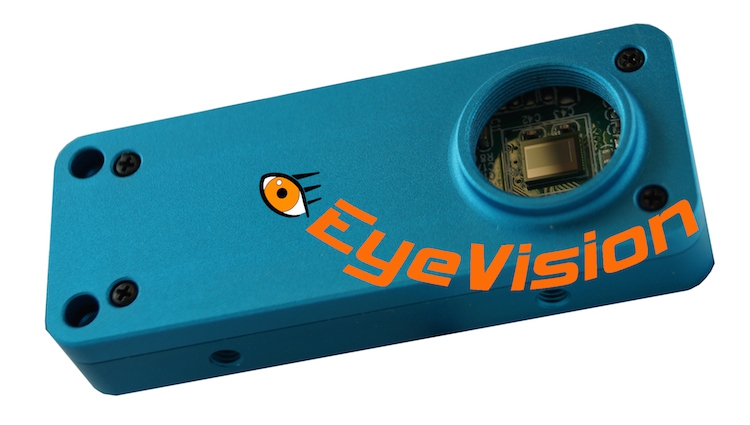 Mar. 15, 2016 – The EyeVision image processing software from EVT Eye Vision Technology GmbH now also supports the machine vision camera (DFK ECU010-M12) from The Imaging Source.
The combination of the USB 2.0 camera (22 m x 13 m x 60 mm) and the EyeVision software promises the "perfect solution" for various applications, including industrial automation, quality assurance, security, and surveillance applications. The camera is equipped with a CMOS 1/4-in., rolling shutter and M12 mount. With Graphical User Interface (GUI) of the software, the inspection programs can be put together by selecting the graphical tools and commands. Additionally, the new EyeVision 3.0 has more commands for 3D measurement and more filter commands directly available, says the company.