March 16, 2017 by Manufacturing AUTOMATION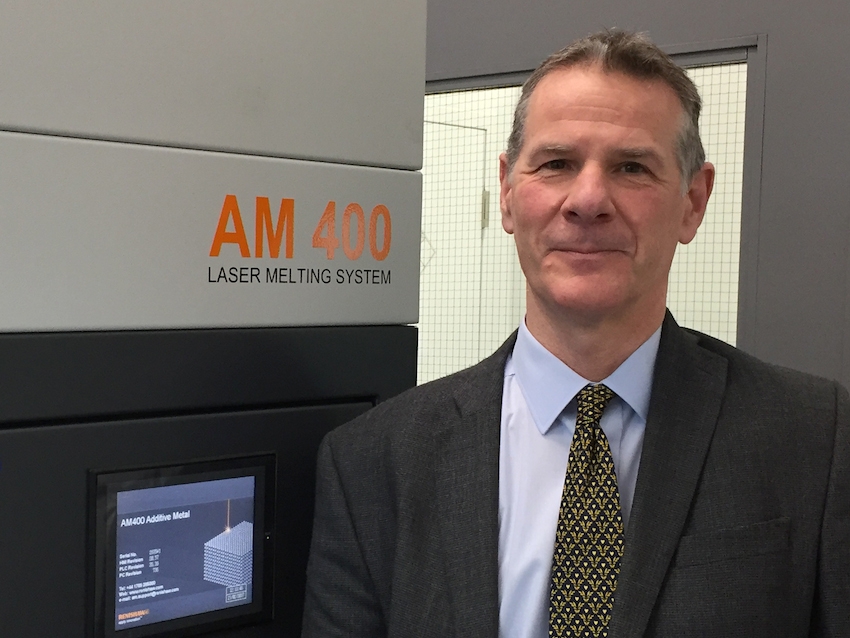 Mar. 16, 2017 – Engineering and technologies company Renishaw has opened its first North American additive manufacturing solutions centre in Kitchener, Ont., complementing its existing network of solutions centres in the the U.K., Germany, India and China.

The new Canadian centre, it says, is the latest step in its investment into making additive manufacturing a mainstream manufacturing technology used in series production in various industries, including: aerospace, medical, automotive, oil and gas and consumer products.
Staffed with application engineers, the solutions centre provides customers with access to additive manufacturing technology and expertise at a "predictable, manageable cost," explains the U.K.-based company, adding that customers can also gain knowledge and confidence in a "secure" development environment.
"The new solutions centre will provide customers with a cost-effective, rapid learning environment where companies can build confidence and knowledge in the applications of additive manufacturing," said Marc Saunders, director of global solutions centres. "The Canadian centre forms a vital node in the global network."

The centre was officially inaugurated on November 1, 2016, and offers a range of Renishaw technology including the AM250 and AM400 additive manufacturing systems, as well as metrology and finishing equipment.
"The solutions centre contains everything a customer needs to create a functional part and verify that it is correct," added Mark Kirby, additive manufacturing business manager for Renishaw Canada. "Renishaw's knowledge of metrology, machining and finishing means that for a predictable cost the customer can move along the additive manufacturing learning curve with minimal risk."