June 1, 2017 by Manufacturing AUTOMATION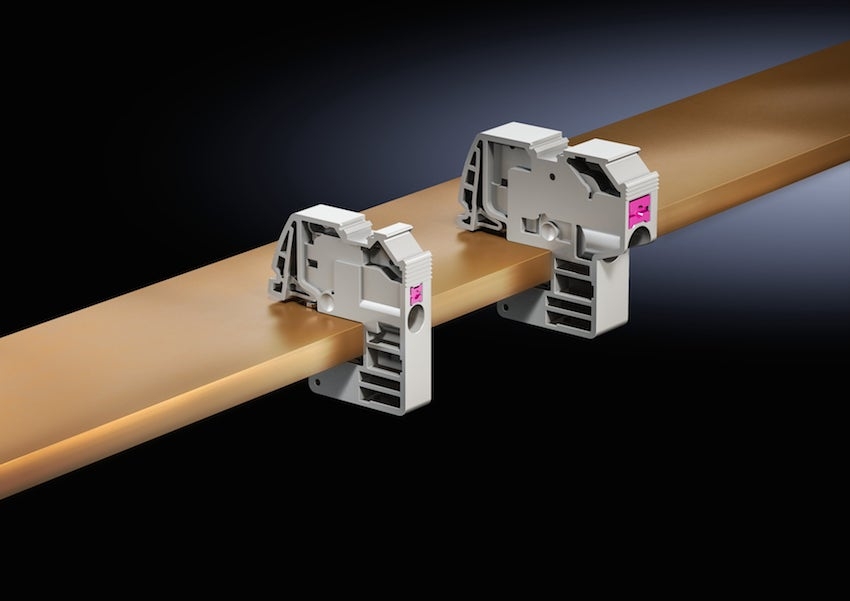 Jun. 1, 2017 – With a new generation of maintenance-free conductor connection clamps utilizing push-in technology, Rittal says it is now offering the fastest method of easily and securely connecting conductors to busbars.
Push-in clamps have a whole host of advantages, says Rittal, including extremely quick and easy cable connection. The maintenance-free clamps can be used for many different types of conductors. Rittal has developed a new generation of conductor connection clamps so as to extend these benefits to busbar systems, which it says will allow panel builders and switchgear manufacturers to connect cables and wires directly to busbars. The new push-in conductor connection clamps are available in two clamping ranges, 0.5 – 4 mm2 and 1.5 – 16 mm2, and for copper busbars 5 and 10 mm thick in each clamping range.