July 25, 2017 by Manufacturing AUTOMATION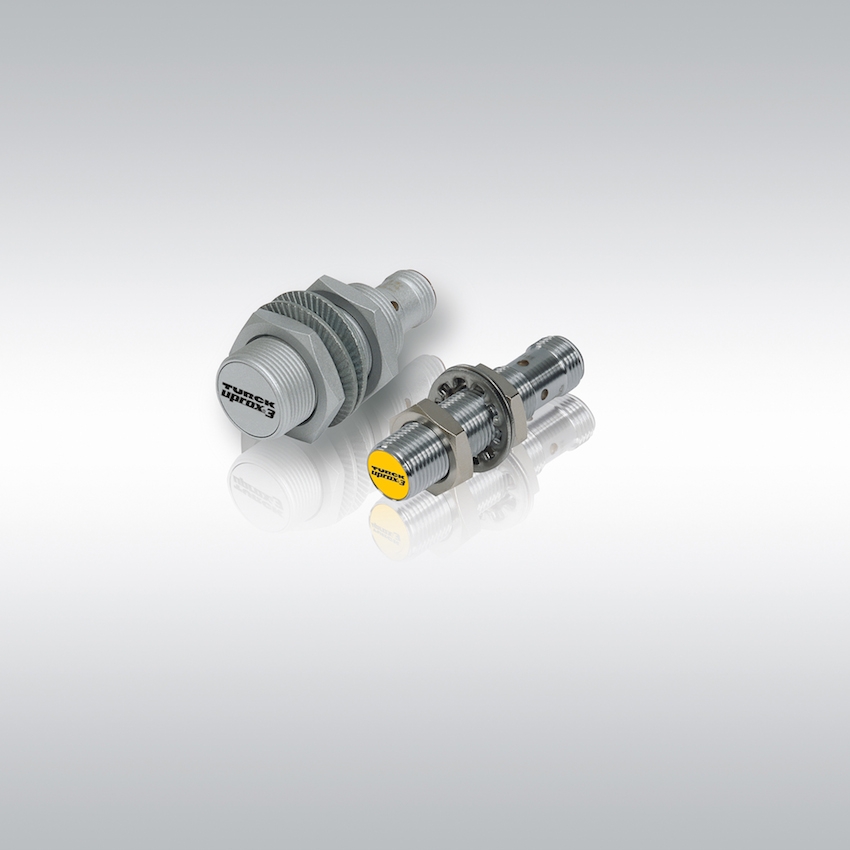 Jul. 25, 2017 – Turck says its IO-Link capable uprox3 sensor line offers the longest sensing distances of all factor 1 sensors on the market, and now coupled with IO-Link capabilities, it will allow for more flexibility and intelligence to be integrated into sensing applications.
With the use of the uprox IO-link sensors, Turck says users can reduce costs in new and existing applications. Each adjustable switching distance can be run sequentially in combination with an IO-Link master. The reduction of variants streamlines the ordering of the product, and also minimizes the storage and administrative costs for customers, adds Turck. In IO-Link mode, the sensor is operated on an IO-Link master, enabling access to parameter and evaluation functions. The intelligent data retention with IO-Link 1.1 allows a sensor to be exchanged without having to reset parameters, Turck notes, adding that the process data uprox3-IOL provides further analysis options, including: application-specific switch points, temperature limits, identification numbers.
Turck is initially offering four variants of uprox3 IO-Link: an M12, M18, and M30 barrel style, all in a chrome brass housing, as well as PTFE-coated variants for welding applications. Additionally, a rectangular, CK40 style is also included in the series.