August 11, 2017 by Manufacturing AUTOMATION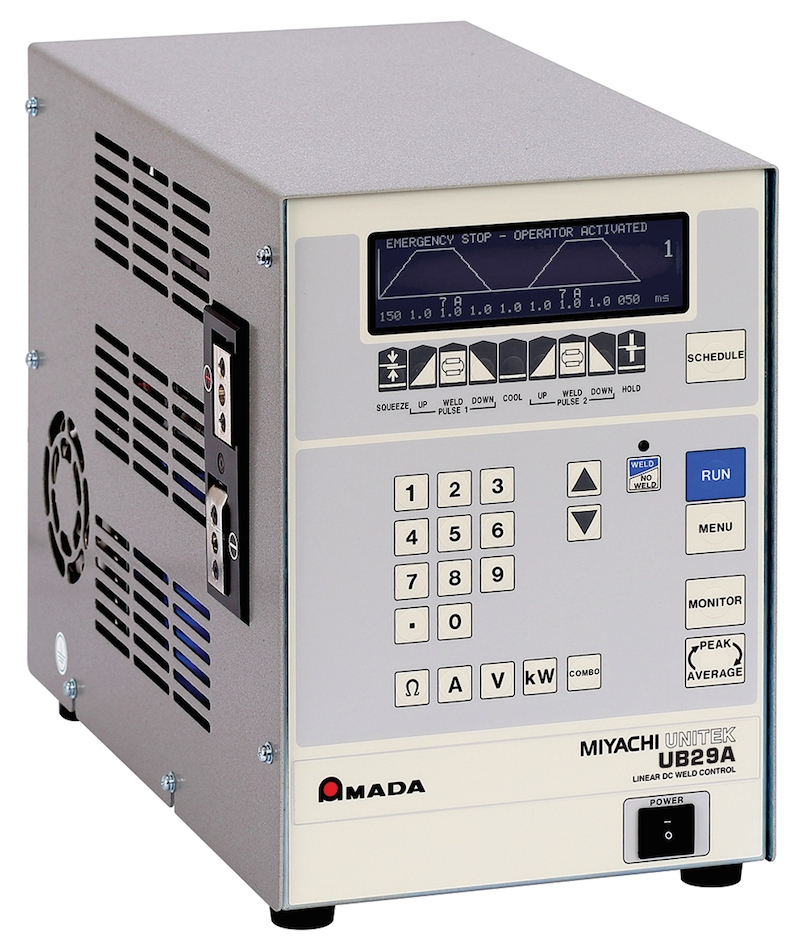 Aug. 11, 2017 – Amada Miyachi America has released the UB29A Linear DC Micro Welder, promising to provide a larger current range, greater control, and markedly faster rise time for micro-miniature resistance welding.
Promising closed-loop feedback, fast response times and a controlled precise energy waveform, Amada Miyachi America says the UB29A is ideal for safety-critical applications in the medical, aerospace, precision electronics, battery, and automotive markets. UB29A was designed to complement the existing UB29 Linear DC Micro Welder. It offers an output power range of 15-1500 amps in four control modes: current, voltage, power and V-A (voltage-current). It boasts a precisely controlled, repeatable waveform with an ultra-fast rise time of less than 200 microseconds, all in a compact size and single phase input, adds Amada Miyachi America. The UB29A's design features an On/Off switch on front of the unit and a simplified rear panel for I/O connections. Additionally, the UB29A offers dual pulse schedules and side-mounted bus bars with threaded inserts for mounting weld cables.