August 26, 2017 By Manufacturing AUTOMATION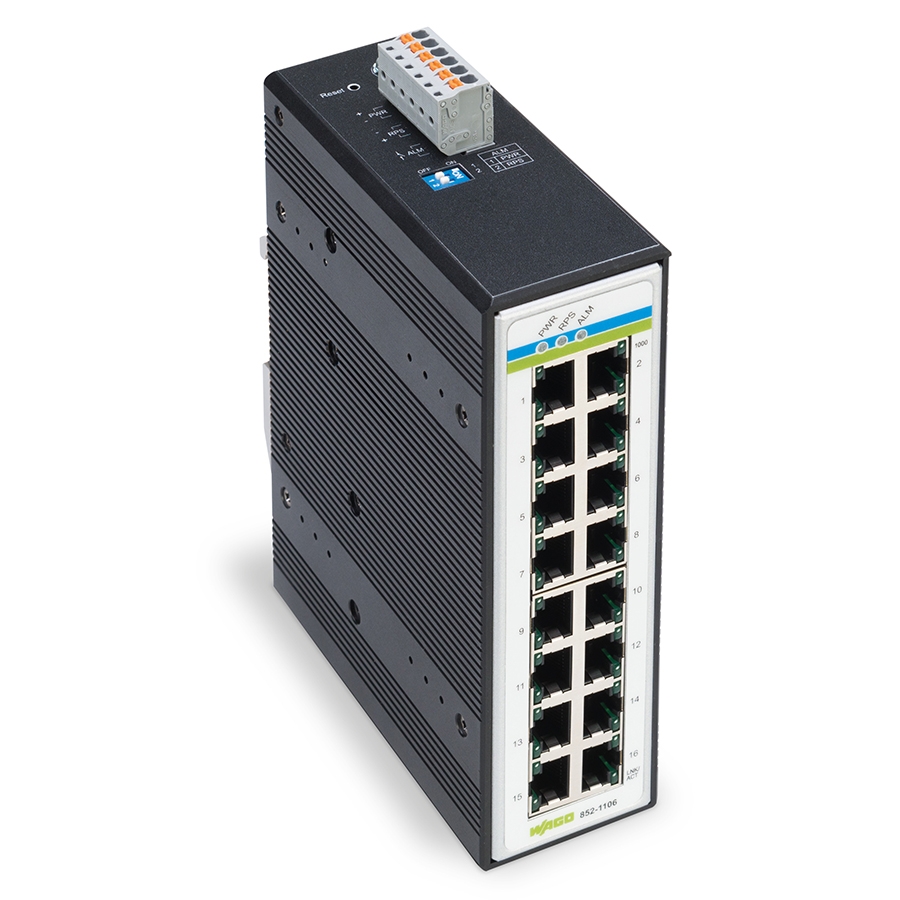 Aug. 26, 2017 – The 16-channel unmanaged gigabit switch is the latest addition to Wago's switch portfolio.
Each of the 16 RJ-45 ports support 10/100/1000 Mbps with auto-negotiation and auto-MDI-/MDX detection, promising to deliver high speeds and configurability. Enclosed in a 50-mm housing and designed for DIN rail mounting, the 16-port gigabit switch allows control engineers to expand their control panel's networking capabilities without taking up more space, says Wago. Other features include: operating temperatures of -40 to 158 degrees F; voltage operation of 12 to 60 VDC; and LED identification on each port.