February 19, 2018 by Manufacturing AUTOMATION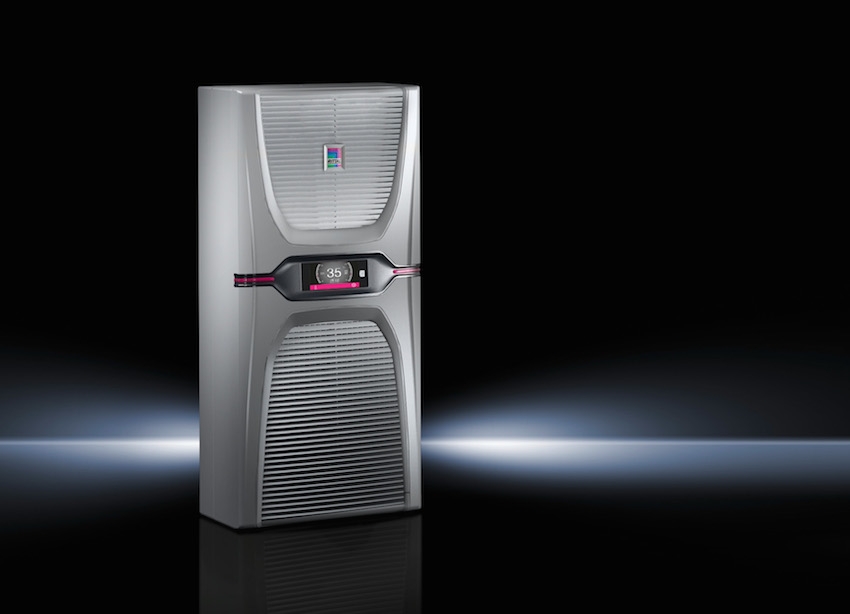 Feb. 19, 2018 – Rittal has expanded its 2 to 6 kW Blue e+ cooling range with a model featuring an output class of 1.6 kW.
Describing the units as the most efficient of their kind on the market, Rittal says the units are 75 per cent more energy-efficient than previous cooling solutions on average. The new FTTA approval also makes the UL certification process "much easier," it adds. In addition to the cULus listing, Rittal cooling units and fan-and-filter units also have a UL listing in the new FTTA Environmental-rated Accessories for Enclosures category.
With its Blue e+ cooling unit range, frequency converters adjust the speed of the DC motors for the fans and compressors to achieve the cooling output required. Units in the new range can be operated flexibly in all standard grids worldwide; permissible input voltage ranges from 110 V (single-phase) to 480 V (three-phase) in conjunction with a main frequency of 50 Hz or 60 Hz. The new graphical touchscreen control panel displays key information, and system messages appear as plain text and are multilingual. With the new IoT interface, Rittal also enables Blue e+ units to link to customer-owned monitoring, energy management and/or superordinate systems via OPC-UA, Profinet, SNMP, Modbus TCP and CANopen, enabling predictive maintenance and data analytics.