Powervar Security Plus UPS showcased at SCIEX facility
February 19, 2018 | By Manufacturing AUTOMATION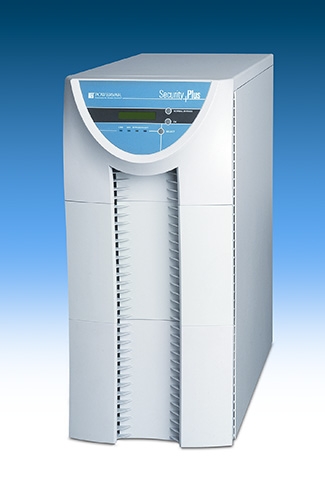 Feb. 19, 2018 – Ametek Powervar, a provider of power conditioning and uninterruptible power supply (UPS) solutions, has announced that its Security Plus UPS system has been approved for use with SCIEX mass spectrometer instruments.
Ametek Powervar's Security Plus UPS aims to deliver mission-critical, conditioned uninterruptible power to SCIEX LC-MS mass spectrometers and the complete range of SCIEX RUO LC-MS systems. According to the company, the solution offers customers high crest factors and high current inrush peripherals, avoiding over-sizing, adding that this translates to lower lifetime costs for a higher value power protection investment.
Designed to handle the dynamic loads of analytical instruments, the solution is available in product sizes of 2 kVA to 15 kVA. Customers can custom design the output receptacle panel and input line cord.