Toyota commits $1.4B to upgrade two Ontario plants
May 6, 2018
By Manufacturing AUTOMATION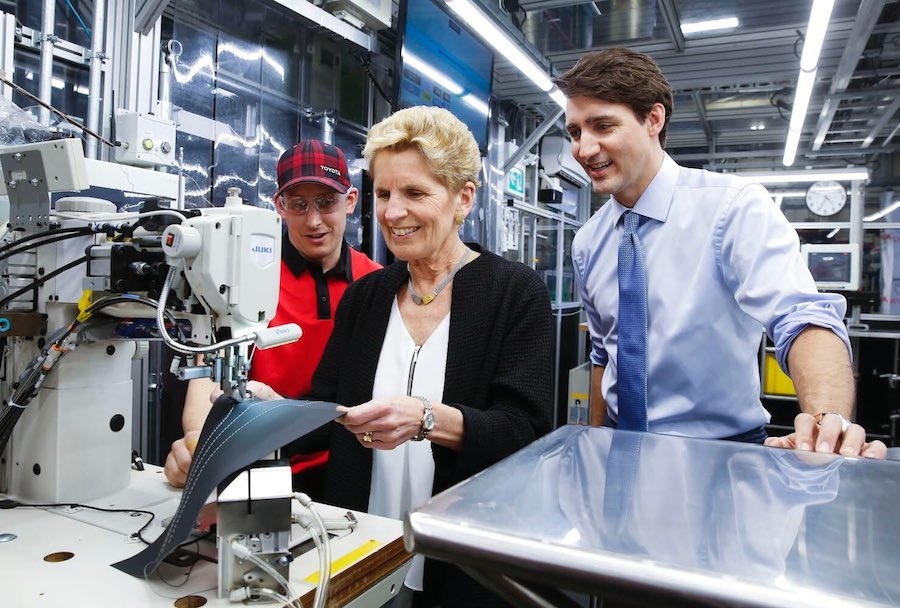 May 5, 2018 – The Ontario and federal governments are contributing $220 million toward a $1.4-billion upgrade project at two Toyota manufacturing plants, creating 450 new jobs and securing more than 8,000 manufacturing jobs in the province.
The automaker says the investment will help establish Cambridge and Woodstock as Toyota's North American manufacturing hub for the RAV4, including hybrid versions.
The investment will support factory retooling, research and development, new automation technology in the paint and plastics shop, as well as provide specialized worker training, including up to 1,000 co-op placements.
"Ontario has always been a great home for Toyota Motor Manufacturing Canada. We benefit from investments in technology, innovation, and industry as well as the high-skilled workforce we're fortunate to have as our team members," Toyota Motor Manufacturing Canada president Fred Volf said. "With our Ontario government partners, today we celebrate the results of our past 30 years of manufacturing in Canada, and continue on the path of building for our future."
Toyota is the largest vehicle producer in Ontario and a cornerstone of the province's auto sector. This landmark investment comes at a time of uncertainty in the North American auto industry.
"Standing up for auto workers in Ontario is about making sure our province stays competitive during a time of rapid economic change, and building the kind of global partnerships that support long-term prosperity," said Kathleen Wynne, premier of Ontario. "This is a vote of confidence in our talented workforce and our entire province."
Vehicle assembly and auto parts production supports more than 100,000 jobs in Ontario, with hundreds of thousands more spin-off jobs across the province.