ABB launches IRB 6790 Foundry Prime robot
July 6, 2018
By Manufacturing AUTOMATION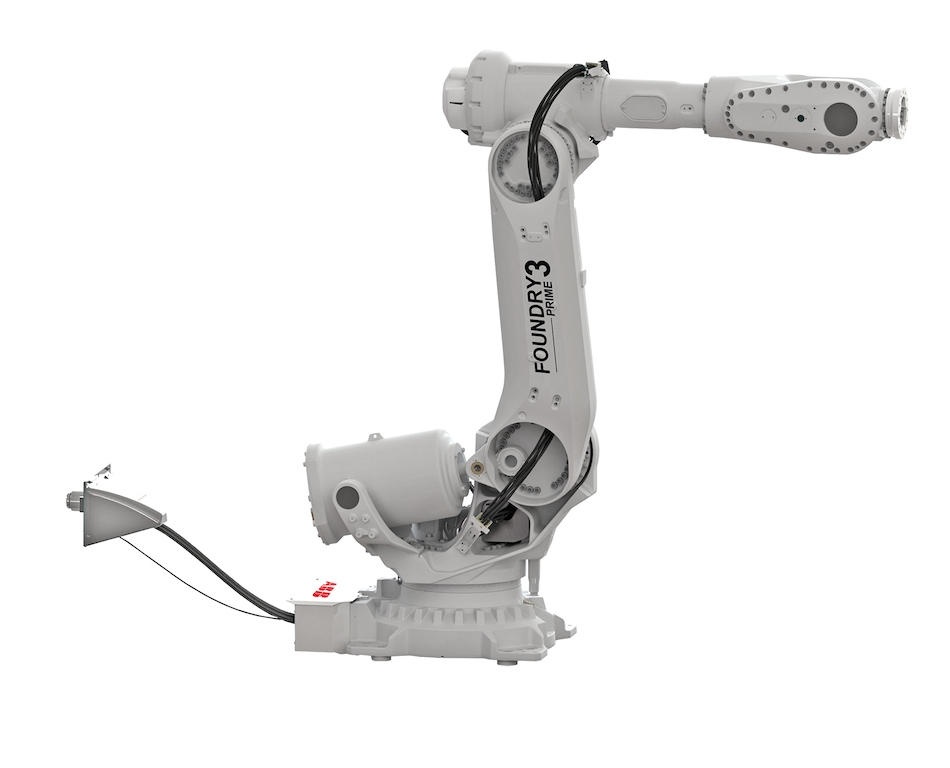 Jul. 6, 2018 – ABB launched at Automatica 2018 in Munich the IRB 6790 Foundry Prime robot, aimed at high-pressure water jet cleaning applications in harsh industrial environments.
Leveraging more than 13 years of industry experience, ABB has developed its third-generation Foundry Prime robot designed to increase reliability and system uptime, while reducing maintenance costs by 60 per cent, says the company. ABB explains the IRB 6790's high flexibility allows cleaning of different part geometries in the same cell with zero changeover time, which supports mass customization for automotive manufacturers as well as OEMs and their tier suppliers.
It has IP69-rated protection to prevent water and dust ingress whereas the cleaning chemicals can range up to pH 10. ABB introduced the first-generation Foundry Prime robot in 2005, which was painted orange, the second generation in 2007, which was painted grey, while this third-generation model is offered unpainted yet fully coated. The robot is available in two variants: One with a 205-kg payload with 2.80-m reach, and one with a 235-kg payload and 2.65-m reach. The IRB 6790 Foundry Prime robot is expected to be available for order in November 2018.