Harting debuts Gigabit Cat7A data transmission module for Han-Modular connectors
July 30, 2018
By Manufacturing AUTOMATION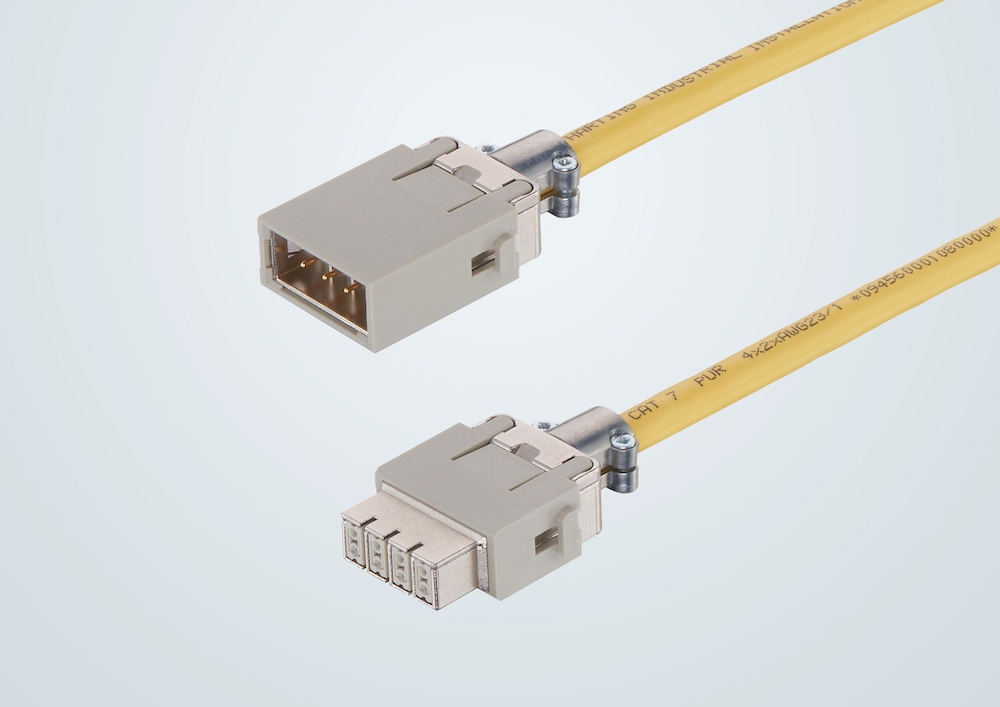 July 30, 2018 – Harting has launched the Gigabit Cat7A data transmission module to work with its comprehensive Han-Modular connector system.
The setup, as part of a Cat7 network, offers ultra–high speed ethernet, making possible higher speeds over greater distances – for example, 10 gbit/s, up to 100 metres at an operating frequency up to 1,000 MHz. The Gigabit Cat7A module connects at data rates of 10, 100, 1,000, 10,000 and 40,000 mbit/s, so using Cat7A (Class F) cabling with it supports existing high-speed ethernet applications while providing flexibility to incorporate future ultra–high speed features without re-wiring.
The eight-contact Gigabit Cat7A module is well-suited for transmission of sensitive data, bandwidth-intensive applications and backbone connections – high-speed data transfer between servers within a data centre.