AutomationDirect releases new SureStep stepper motors, encoders and inertia dampers
November 7, 2018
By Manufacturing AUTOMATION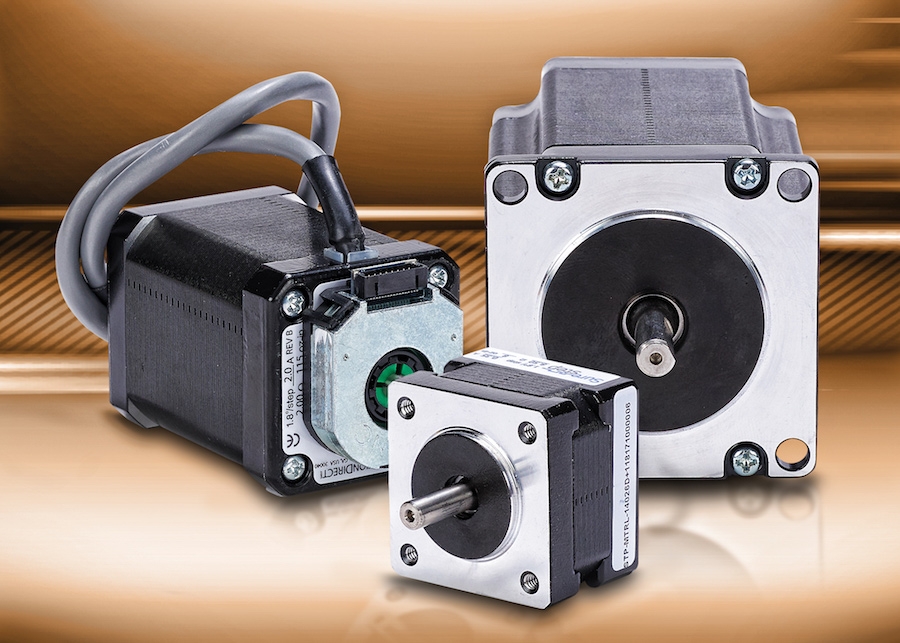 November 7, 2018 – AutomationDirect has added new stepper motors, encoders and inertia dampers to its SureStep system of step motor control.
SureStep series high-torque industry-standard NEMA 14, 17, 23 and 34 stepper motors now provide holding torque from eight to 1288 oz-in. The new smaller frame–size NEMA 14 motors (1.4″ wide) are available in single and dual shaft versions.
The SureStep family has options for open loop control (no encoder), position monitoring (external encoder feedback) and position verification (integrated motor and drives with internal encoder). Replacement and optional encoders are available for standalone dual-shaft motors and standard integrated motor/drives in all NEMA 14, 17 and 23 sizes.
Fixed-resolution encoders are available in 400 pulses per revolution (ppr) and 1000 ppr, and new configurable encoders allow resolution selection from 48 to 4096 ppr (the default is 400 ppr). A free downloadable configuration utility autodetects the encoder and allows ppr selection.
Finally, new step motor inertia dampers smooth out steps in a typical step motor, resulting in a quieter and smoother motion when rotating between steps. The dampers also reduce resonance and possible micro oscillations when moving from step to step and can be used as a hand wheel to directly rotate the position of the rotor when power is removed from the motor.