Products Motion Control
Festo adds EHPS parallel gripper for small parts assembly
December 7, 2018 by Manufacturing AUTOMATION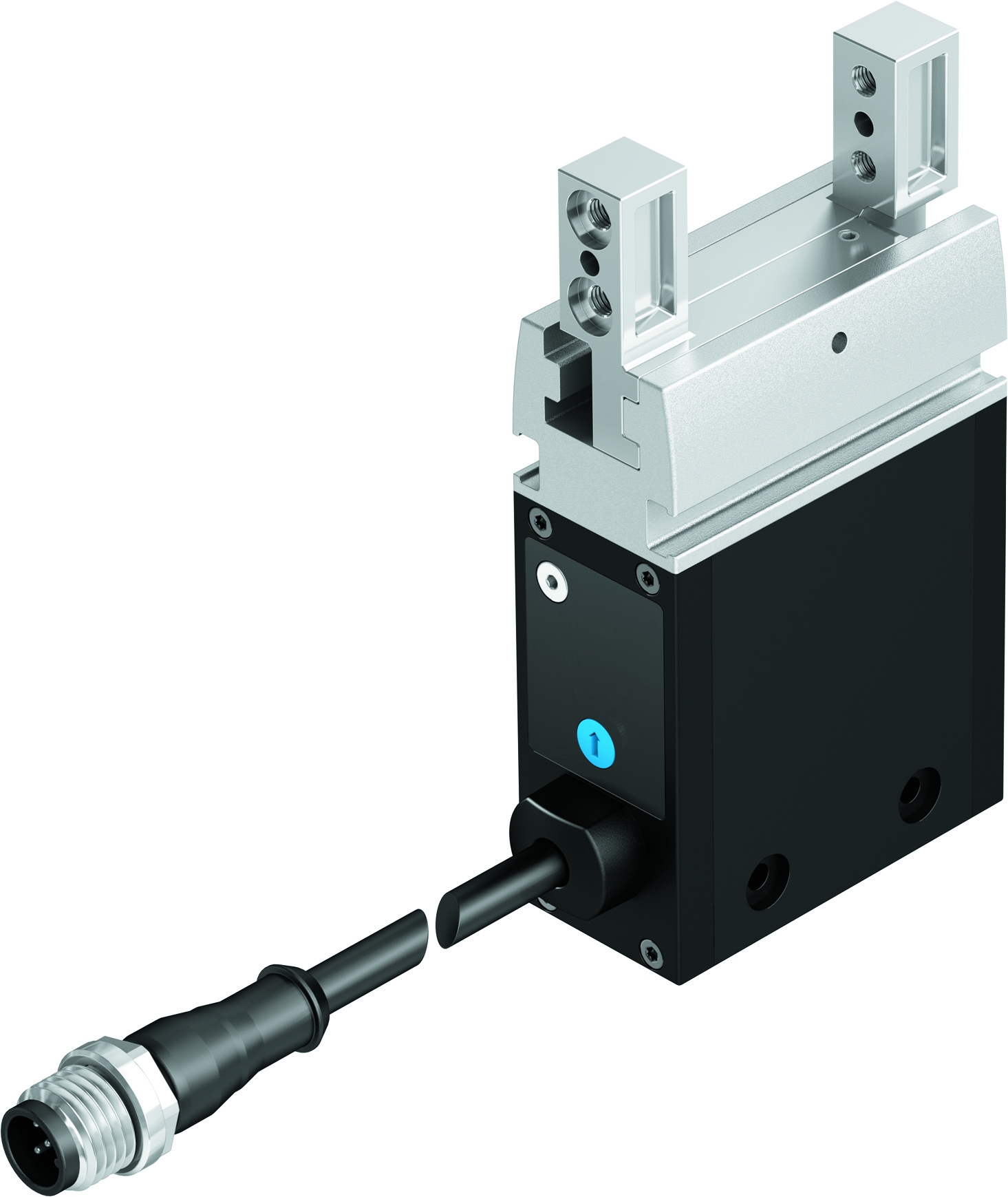 December 7, 2018 – Festo Canada has added EHPS, a parallel gripper for standard movements involving small workpieces.
The gripper is ideal for applications in electronics, small parts assembly, special machine construction, automated medical laboratory systems, and more, including many tasks where pneumatics are not desired or permitted.
It's also suited for use as the handling tool on a two-axis gantry or a small six-axis robot. With its compact dimensions and dynamic DC motor, the jaws of the EHPS will reach maximum force in only 0.5 mm of stroke.
The gripper is actuated via two open/close PINs and just one signal; uncontrolled movement is prevented. Additionally, the gripper can be connected to Festo output modules CECC and CPX via a terminal strip. Direct position sensing with the T-slots on the gripping head allow for positioning feedback through direct mounting of position switches or transmitters. Stable T-slot guidance of the gripper jaws assures high torque resistance.
The unit's latched rotary switch has four gripping force adjustment settings (from 50 to 100 per cent of maximum force), making EHPS adaptable for sensitive or delicate workpieces.