AutomationDirect launches I/O modules for Modbus TCP systems
February 11, 2020 | By Manufacturing AUTOMATION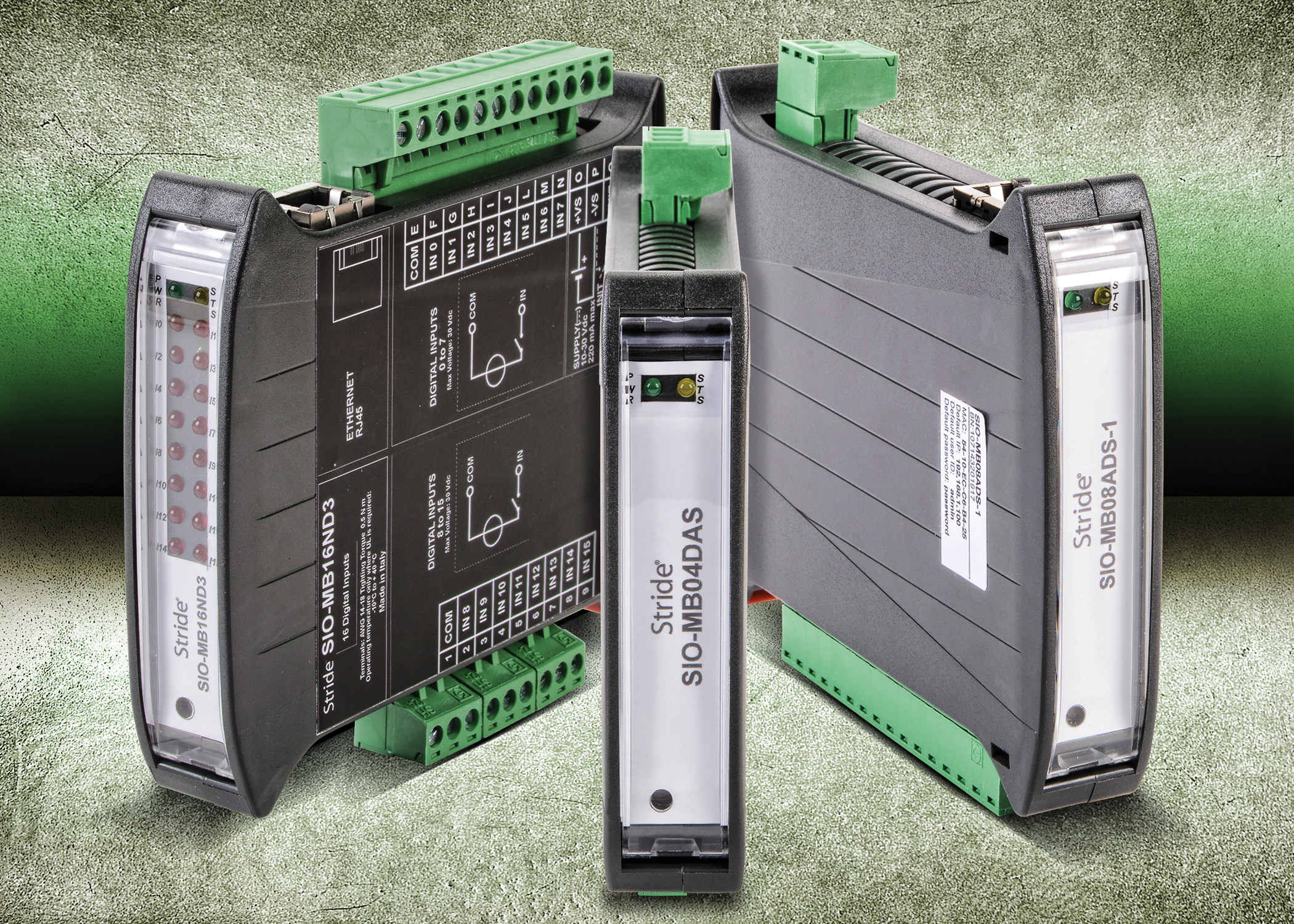 AutomationDirect has launched the STRIDE Field I/O family of modules to connect inputs and outputs to a Modbus TCP communications network via Ethernet 10/100 Base-T, for reliable connectivity to industrial controllers and field devices.
Each module operates as a standalone Modbus TCP server, and can be remotely configured via a built-in web server.
STRIDE Field digital I/O modules provide up to 16 discrete inputs each with options for discrete and relay outputs.
STRIDE analog input modules are available with up to eight current (-20 to +20 mA) or voltage (-10 to +10 VDC) inputs. Analog output modules provide four 0-20mA/0-10VDC output channels.
The temperature modules provide four or eight thermocouple inputs or 4 RTD channels per module.
The STRIDE Field I/O modules from AutomationDirect are UL-listed/CE-marked and have a two-year warranty.