January 5, 2023 By Manufacturing AUTOMATION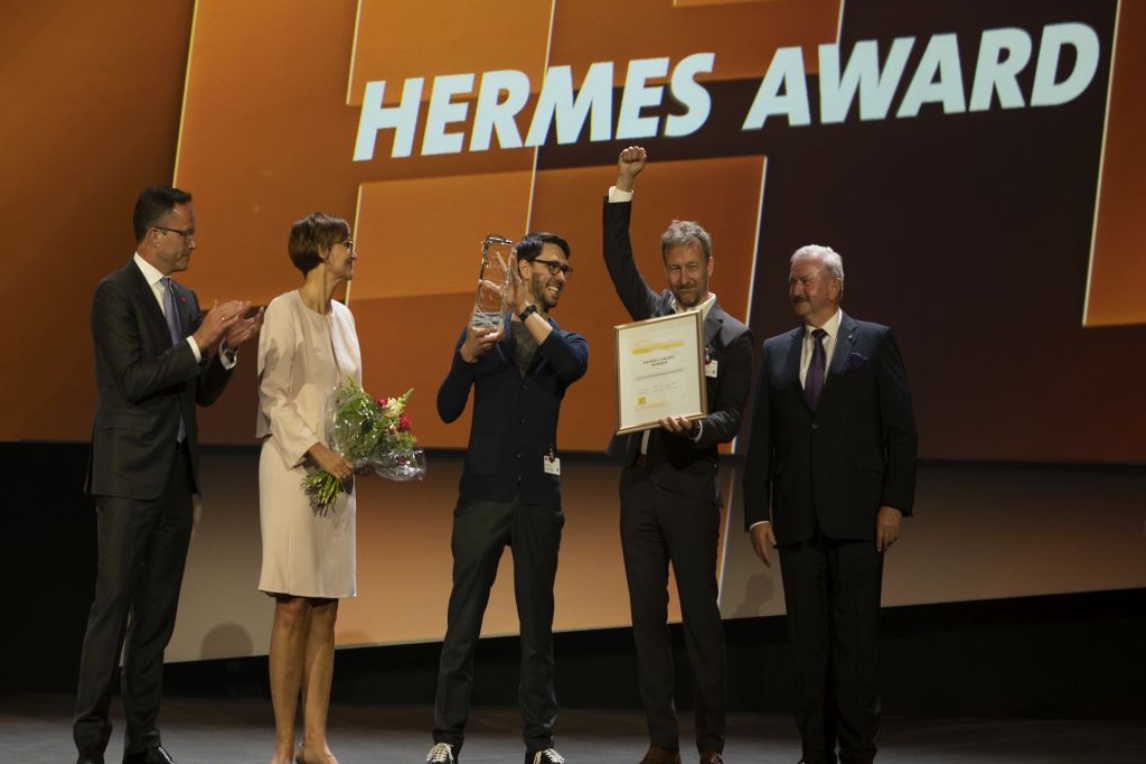 Hannover Messe organizer Deutsche is accepting entries for the Hermes Award 2023 until February 15. The winner will receive the prestigious award from Germany's Minister of Education and Research, Bettina Stark-Watzinger, at the opening ceremony of Hannover Messe on 16 April.
Deutsche Messe is inviting companies and institutions exhibiting at Hannover Messe to submit entries for the 20th edition of this award. This year also introduces the Hermes Startup Award.
An independent jury of experts from politics, business, research and society, chaired by Reimund Neugebauer, president of the Fraunhofer-Gesellschaft, will nominate three products for the Hermes Award, as well as for the Hermes Startup Award. The jury will select the products from the entries and determine the winners from this group of finalists. The degree of technological innovation, benefits for industry, the environment and society, as well as cost-effectiveness and implementation maturity are key criteria in assessing which entry merits the award in each case.
Every year, Deutsche Messe AG honours a company with the Hermes Award in recognition of a product or solution that demonstrates a particularly high degree of technological innovation. The jury considers only those technology solutions which have already been proven in industrial practice.
The Hermes Award 2022 went to Sumitomo Cyclo Drive Germany. The company won the coveted award for its fully integrated drive system for robot applications and automation technology. New features include the gear unit, motor and driver with safety functions. The product's sensor technology and thermal management make it suitable for high-precision, sensitive applications in service robotics as well as for interaction with humans. The modular concept and modular systems enable an application-specific configuration of the required hardware.
The past two years have seen the Hermes Award jury already take the opportunity to award a special prize and in each case honour a company with the Hermes Startup Award. In 2022, the Hermes Startup Award went to MIP Technology from Hannover. The award-winning project involves a magnetic identification solution as an alternative to optically readable codes and RFID tags.
Application details are available here.