Festo debuts smart camera system for multi-camera applications
December 9, 2019
By Manufacturing AUTOMATION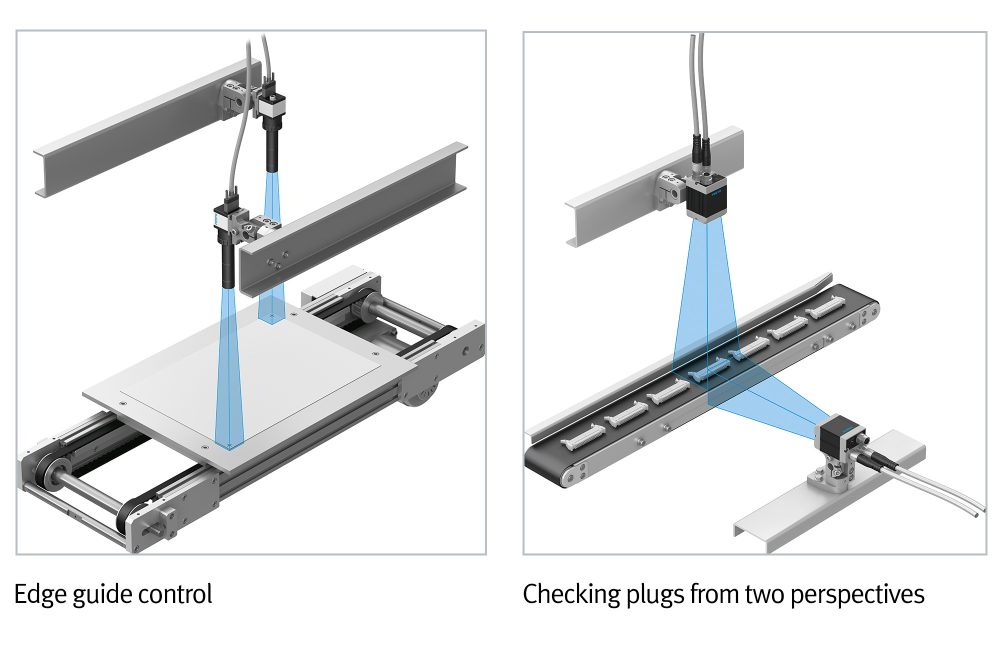 Festo's new SBRD smart camera system covers a dozen fields of analysis, tracking and verification for automation and robotics where using a multi-camera approach is required.
The SBRD system is comprised of three elements: 1) lightweight, compact high-resolution USB cameras that can deliver monochrome or colour images with a resolution up to five megapixels; 2) a specially designed, space-optimized yet powerful controller with two camera interfaces; and 3) its own image processing software, the Camera Configuration Studio (CCS).
The fanless remote head controller is designed for multi-camera tasks and has a dual core processor and PROFINET communications. The two camera interfaces allow inspections to be carried out from several different perspectives with large fields of view.
The many inspection and functions the system can run make it possible to check almost anything: for example, pattern matching, brightness inspection, colour checking, data matrix code or bar code reading, pixel cloud location, circle and edge finding, optical character reading (plain text in various fonts and forms).
With the CCS software, users can configure inspection programs and define, log and adjust all processes from image recording to the input and output parameters – and simulate them in advance on the PC. The software processes images using image analysis and image lists rather than individual images.
Users take different sample pieces and record these. Then, they can define exactly what needs to be analyzed and how this should be done. The tolerance ranges are based on the results data of the recorded images, but manual changes can be made as well.