Products Motion Control
Festo releases flat rodless linear drive for tight spaces
February 18, 2020 by Manufacturing AUTOMATION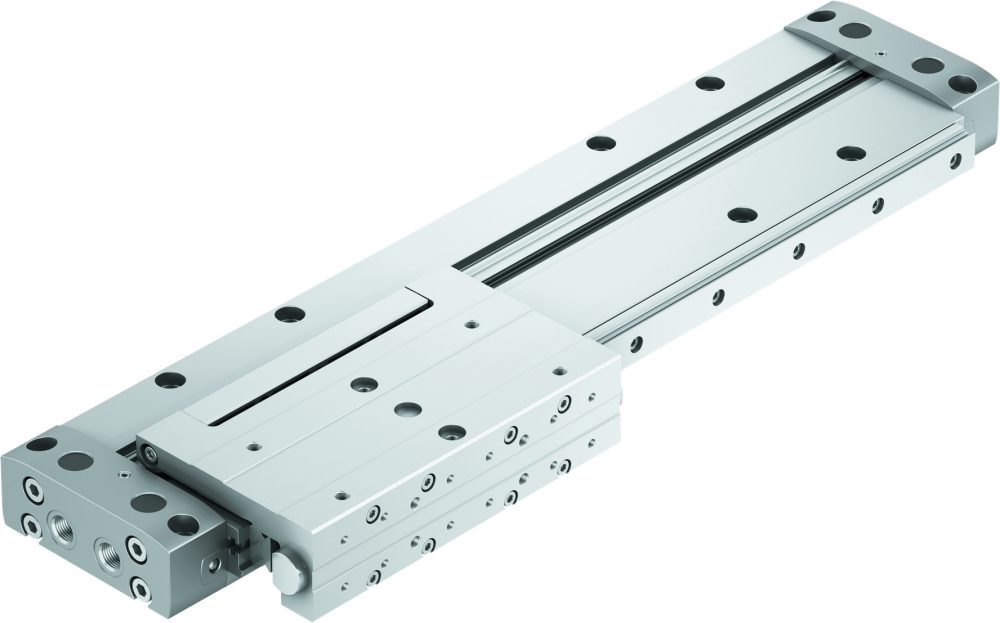 Festo designed the new flat, DLGF rodless linear drive for applications where installation space is especially tight, like in electronics, small parts assembly, packaging and handling technology.
Festo also made its proprietary self-adjusting end-cushioning (PPS) standard with DLGF. Self-adjusting cushioning saves time and makes processes more reliable; the drive is always providing the correct cushioning.
The is available in both basic non-guided and recirculating ball bearing-guided versions. This new rodless linear drive comes with multiple pneumatic connection options at different locations on the device: left or right side, both ends or even from below.
DLGF is ideal for tasks such as pushing, gripping, weight compensation or for moving loads with slow to fast dynamic response with uniform movement.
The drive is an ideal solution for a space-optimized pick-and-place unit or creating a long-stroke gripper.
With the guided version – KF – there are two different slide interfaces: one on the top for mounting pneumatic slides, and one on the side for mounting up to three ADN pneumatic compact cylinders.
Two DLGF drives of the same size can be coupled together, although they can have different stroke lengths.