Matrox Imaging releases update to Design Assistant X vision software
August 4, 2020 | By Manufacturing AUTOMATION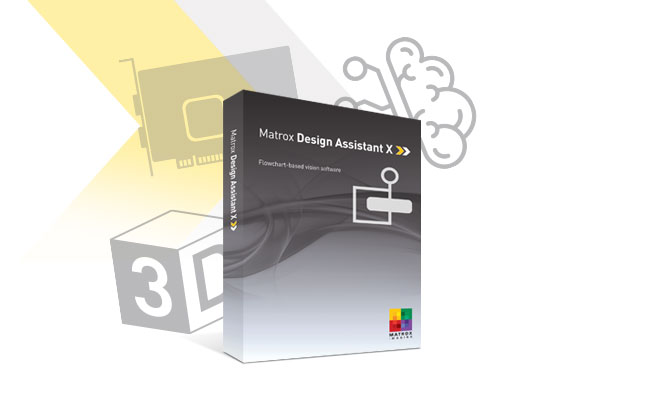 Matrox Imaging is releasing a major update to its flowchart-based vision software Matrox Design Assistant X.
The integrated development environment (IDE) provides a way to develop vision applications without writing traditional program code.
With version 2006, Matrox Design Assistant X now interfaces with the new Matrox AltiZ 3D profile sensors, as well as 3D sensors from third-party manufacturers. The software works with these devices to process and analyze depth maps.
Matrox Design Assistant X also has the capabilities to analyze 3D profiles obtained directly from a sensor or extracted from a point cloud or depth map.
The classification steps offered in Matrox Design Assistant X make use of machine learning to categorize image content. The new CNNClassMap step uses deep learning technology to perform coarse segmentation, generating maps indicating the pre-established class and score for all image neighbourhoods.
This new step, in addition to the other classification tools, provides users with key means of detecting defects in highly textured, naturally varying and acceptably deformed materials.
The latest update also now lets users capture images directly from one or more CoaXPress cameras using a Matrox Rapixo CXP frame grabber.
Version 2006 of Matrox Design Assistant X now offers CC-Link IE Field Basic, along with EtherNet/IP, Modbus over TCP/IP and PROFINET industrial communication.
CC-Link IE Field Basic communication enables direct interaction with programmable logic/automation controllers from Mitsubishi Electric.
The flowchart-based software now also features a PLC interface emulator so that users can test communication with a PLC without needing one at hand.