News Robotics
The November 2020 issue of Robotics Insider is live!
November 13, 2020 by Manufacturing AUTOMATION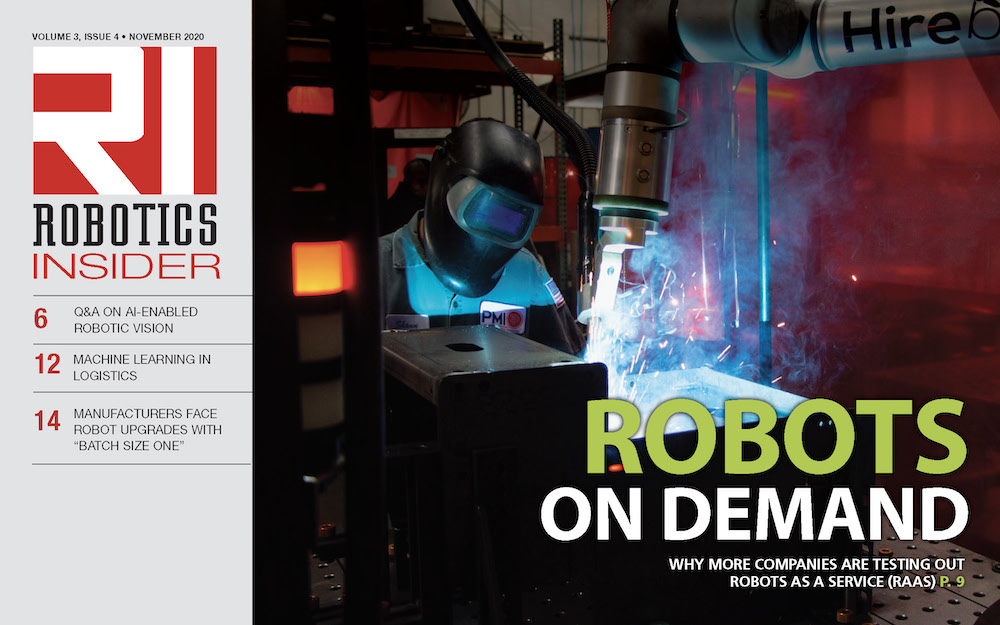 The November 2020 edition of Robotics Insider is available now!
Presented by Manufacturing AUTOMATION, the quarterly Robotics Insider digital magazine reports on the world of industrial robots and its developing opportunities, challenges and technologies.
In this issue you'll find:
Market watch
Robot demand expected to temporarily slow due to COVID-19
Spotlight
Q&A with Francois Simard of Quebec AI startup Omnirobotic
Robots on demand
Why more companies are testing out robots as a service (RaaS)
And more!