Gold Sponsors
---
Raven is a manufacturing technology leader helping companies empower frontline, engineering and management teams to make confident, fact-driven productivity improvements.
Raven's automated contextualization and OEE improvement software is the only solution that accounts for 100% of production time, with meaningful context for every second. With its frontline-first design, Raven empowers operators to tag downtime reasons – without disrupting their daily work. A touch of a button makes it easy to capture important human context, which is often missed when using other tools.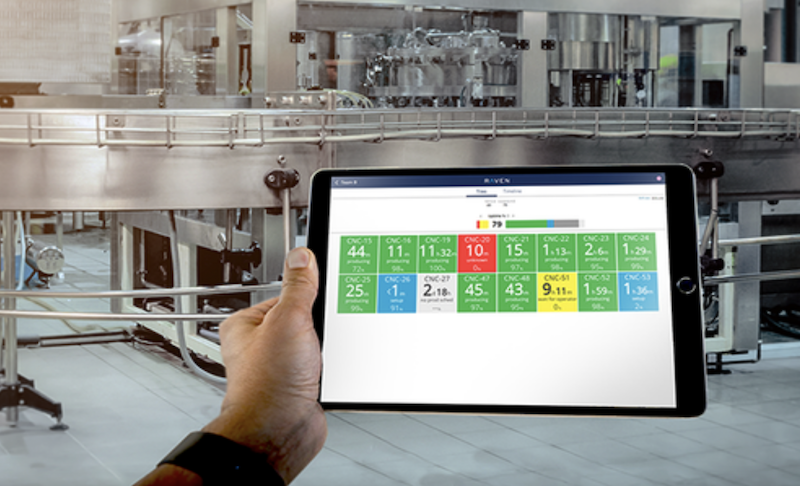 Raven then creates a real-time, meaningful timeline of events by combining operator input and equipment data. This allows you to visualize productivity of your people and machines – revealing and eliminating hidden losses.
End-of-line dashboards and leaderboards bring real-time awareness and recognition to the shop floor, and focuses the frontline on hitting targets — using the data that matters most to them. With performance metrics top of mind, the frontline knows how their work is impacting plant goals, bringing meaning to their day-to-day responsibilities.
Raven also adapts to your operational needs and maturity, either as a stand-alone solution or integrated with your existing smart factory tech stack. Harmonizing contextualized machine and operator data from Raven with other systems, enables your entire I4.0 tech stack to perform stronger and provide actionable insights.
To learn how leading manufacturers like Walmart, Danaher, Michelin and Coca-Cola are identifying the root cause of production issues and fueling continuous improvement initiatives across factories with Raven, visit raven.ai/