Webinar recap: AI and predictive maintenance – ERP best practices
June 21, 2019
By Manufacturing AUTOMATION
The term "artificial intelligence" is often bandied about by vendors, but what does it really mean for your production line? What benefits and drawbacks come with intelligent manufacturing systems?
Manufacturing AUTOMATION and Pemeco Consulting, along with our webinar sponsor Microsoft Canada, set out to answer those questions on June 20, 2019 with the second complimentary webinar in our series Integrating the Enterprise: ERP Best Practices.
In the "AI & Predictive Maintenance: ERP Best Practices" webinar, speaker Jonathan Gross, managing director of Pemeco Consulting, discussed the building blocks of Industry 4.0: artificial intelligence (AI), the Internet of Things, cloud and analytics, and how they apply to your business. He also instructed participants on how to integrate enterprise asset management, which connects equipment bill of materials and service history with maintenance plans and schedules, inventory and warehouse management, and purchasing.
Gross also covered the trend from static production (scheduled preventative maintenance) to dynamic production (predictive maintenance), to configurable, flexible production (intelligent maintenance), which requires artificial intelligence connected to the enterprise resource system.
Following Gross' discussion, we had a few words from our sponsor, Microsoft Canada. Greg Dashwood, the IoT Lead, discussed how optimized maintenance processes using machine learning and AI can predict maintenance needs before production is disrupted. He also gave logistical insight into what is required of a manufacturer when it's time to implement these systems: who in the value chain is responsible for providing the hardware, gateway, machine learning, etc.
If you missed our road map to success with artificial intelligence, you can still view the recording by registering at this link.
Thank you to our speakers for a useful discussion, and to our sponsor, Microsoft Canada, for their support.
About the speakers
Jonathan Gross, LL.B., M.B.A.
Jon is managing director at Pemeco Consulting, a vendor-neutral consulting firm. He leads clients through the entire digital transformation lifecycle, including: technology architecture and planning, technology vendor selection, technology procurement, implementation, and ongoing optimization. More specifically, Jon helps Pemeco's manufacturing and distribution clients architect and implement technology environments that integrate ERP with the edge, including IoT, analytics, manufacturing execution, quality, supply chain, logistics, and other such systems. Jon is sought after for thought leadership and speaking engagements by industry analysts, trade associations, and trade publications. He has also acted as part-time systems analysis and design MBA professor at the Schulich School of Business at York University.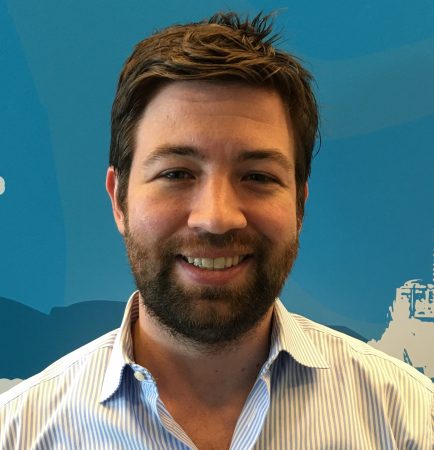 Greg Dashwood
Greg Dashwood is IoT Lead at Microsoft Canada. Greg has wide-ranging experience in analytics, AI, advanced workloads and IoT solution development and implementation. He is responsible for Microsoft Canada's IoT business nationally across marketing, sales, technology and ecosystem. Greg trained as an industrial engineer with a focus on process optimization and operations research.