Weidmüller releases IO-Link configurator with remote capabilities
November 6, 2019
By Manufacturing AUTOMATION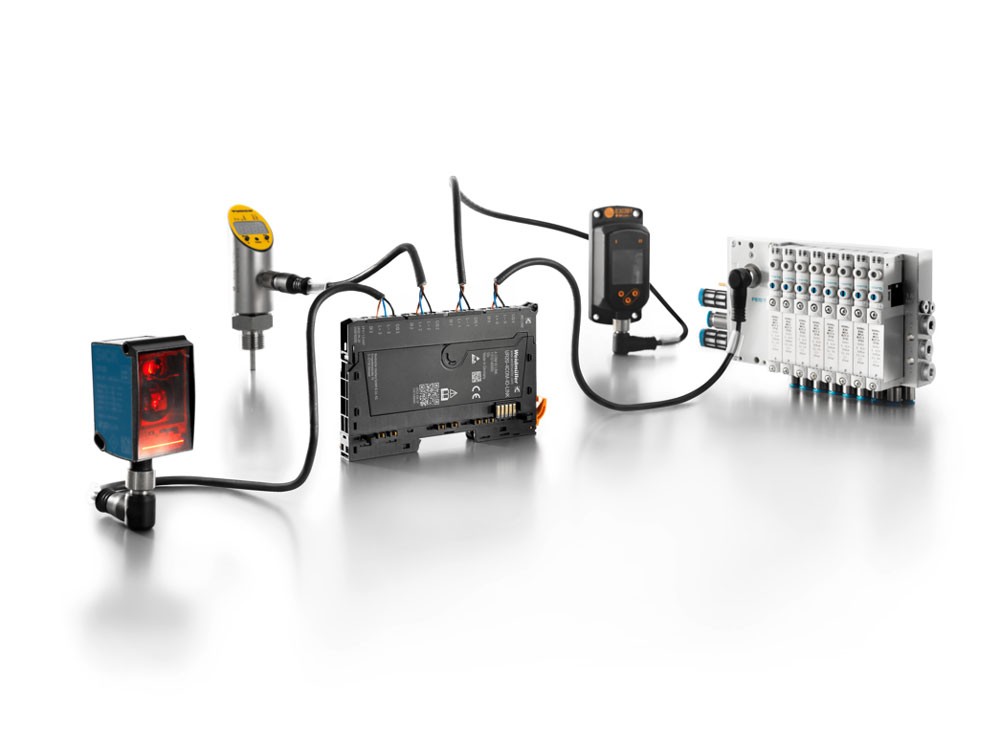 Weidmüller has launched its IO-Link configurator, which uses the IO-Link communication system to connect intelligent sensors and actuators to the controller.
IO-Link's complete transparency is right down to the sensor/actuator level, which supports plant availability. IO-Link enables precision diagnosis and simplified device replacement, which the company says reduces downtime and maintenance costs.
Weidmüller also provides comprehensive support for the advantages of IO-Link with u-remote, the flexible I/O system for a streamlined planning and accelerated commissioning. Whether using it as a control cabinet system, in mixed applications in the IP20 and IP67 degrees of protection or placing directly in the field for signal connection purposes, u-remote provides the user with all the freedoms of a flexible I/O architecture and offers the advantages of a consistent overall system. The u-remote integrated configuration tool enables convenient parametrization and configuration, independently of the implemented field bus/network protocol.
With u-remote in IP67, users can increase the feed-in to the I/O system to 16 A. This means that a larger number of consumers can connect to a line, thus considerably reducing the wiring required. u-remote IP67 modules with their M12-L-coded plugs, therefore, provide more power to the system.
The u-remote IO link module in IP 20 and the connected IO-Link devices can be integrated, parametrized or configured  using the configuration tool on the web. Weidmüller software is additionally equipped with an intuitively operable user interface. Configuration is performed independently of the network. The engineering tool used, and the type of field bus implemented also play a role. Upload of the IO-Link configuration files is performed directly by the field bus coupler on to the IO-Link Master and in turn, from there on to IO-Link devices.
With the high-performance configuration tool, project files can be archived, distributed and modified locally. The configuration software provides an interface to the cross-manufacturer central IO-Link database and the "IODDfinder." In such a way, users discover a convenient overview of available IO-Link devices and their description files, the IODDs. The joint data source for IODDs provides high quality and consistency beyond that.
The u-remote IO-Link configurator is available as a free download on the Weidmüller homepage. For all series machines thatuse a recurring IO-Link configuration, the single project engineering configuration file can be stored locally and be redistributed from there to other plants. This can be accessed and adapted later where necessary.