WIN Enterprises releases IoT gateway for factory-to-cloud communications
June 25, 2020
By Manufacturing AUTOMATION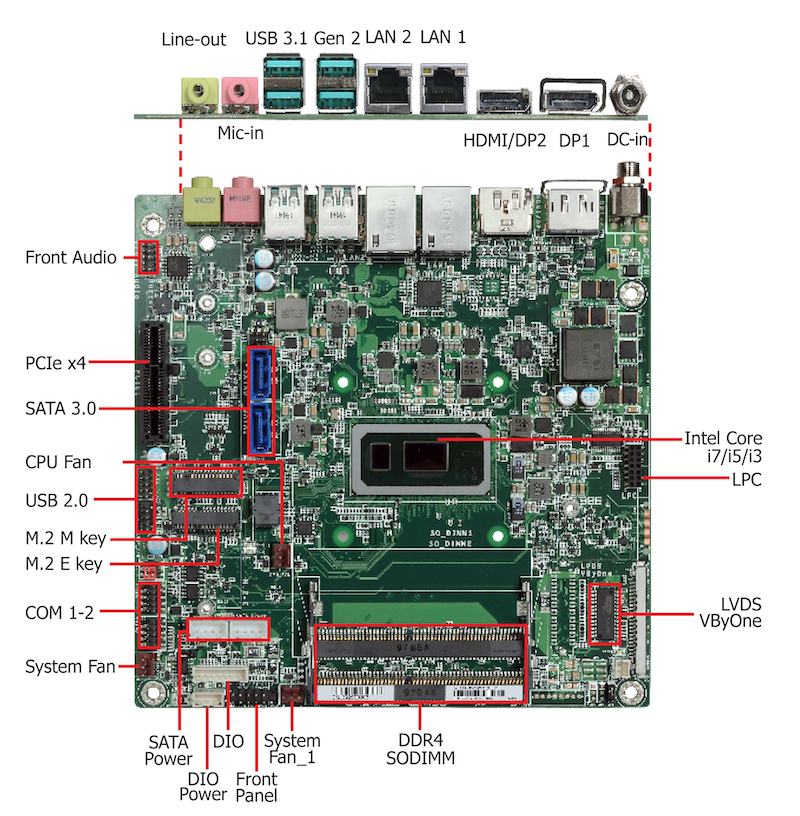 WIN Enterprises, a designer and manufacturer of embedded x86 motherboards and appliances for electronic OEMs, has released the MB-50050, a mini-ITX SBC to serve as the basis for a flexible, general-purpose IoT gateway.
The board features an 9th/8th-generation Intel Core processor for high performance, factory-process visualization support and communications from factory line to cloud. Additional expansibility for device and sensor support is also provided.
Because IoT gateways need to provide rich serial communications capability to handle factory line input and communications, the MB-50050 was designed with robust serial communications that includes four COM, four USB 3.1 Gen 1, and four USB 2.0, plus up to four expansion interfaces.
The MB-50050 supports dual independent displays with one of these being high resolution (i.e., 4096 x 2304) to enable sophisticated process visualization of the factory-line processes.
The MB-50050 provides robust memory, storage and connectivity for communicating with the cloud, with two times the DDR4 to process the raw factory-line data into information, two times SATA 3.0 for storage, and two times Intel GbE LANs for communications with the cloud and other IoT elements on the network.