Servo technology
October 18, 2011 | By Manufacturing AUTOMATION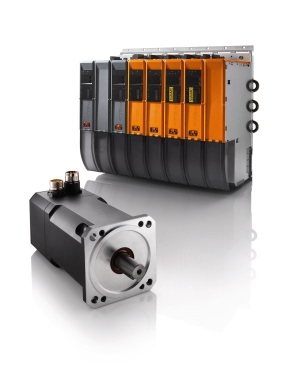 More machine and system manufacturers are choosing to implement innovative motion control technologies because of increased environmental awareness. If motors and drive components are generally working with a level of efficiency near 100 percent when operating at the rated load, it makes sense to have a look at the secondary components around the actual drive system.
"The sum of many individual measures can turn out to be very significant. When using the right components, large amounts of energy can be saved in the area around the drive system with relatively little effort," states Alois Holzleitner, business manager for motion control at B&R.
B&R ensures that drives can be sized in a targeted manner using the SERVOsoft tool from ControlEng. The masses to be moved and the drives needed to do it can be perfectly matched, which reduces energy consumption to a minimum, the company says. For complex machines where movements are executed consecutively, kinetic energy is often released in the braking resistors in the form of heat. By connecting ACOPOSmulti servo drives via the DC bus, up to 30 percent of the energy used for movements can be saved. Brake energy is stored in capacitors and made available at a later time for acceleration. The user profits not only from efficient use of energy, but also from a cooler control cabinet, because the heat from the resistors is greatly reduced.