December 19, 2014 by Alyssa Dalton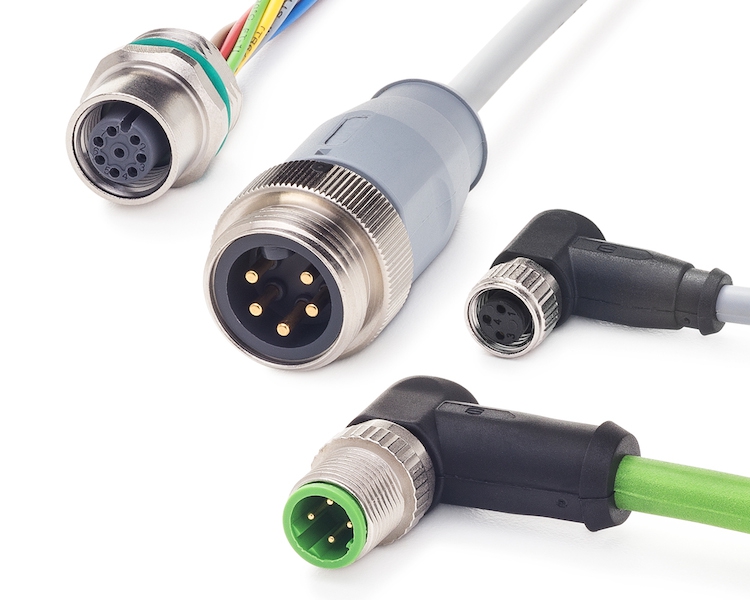 Dec. 19, 2014 – Harting says its "major" expansion of its M8, M12 and 7/8 in. overmolded cable assembly lineup will provide customers with the convenience of one-stop shopping for reliable, robust connectivity.
The expansion boasts a series of M8 versions with both 3- and 4-pole configurations; a lineup of M12 A-code assemblies used in sensor, actuator and DeviceNet applications available in 4-, 5- and 8-pole versions that support 2 – 12 contacts; and M12 12-pole assemblies in several configurations.
The M8 and M12 A-code assemblies are available in all common single-ended and dual-ended units: male/male, female/female and male/female, with straight/straight, straight/angled and angled/angled connectors. The M12 12-pole assemblies include double-ended versions of the same connector, a male/female straight connector version, and male and female single-ended assemblies. The 7/8 in. overmolded assemblies are available in 3-, 4- and 5-pole versions, angled or straight, single- or double-ended. All cable assemblies are IP67 rated and come in standard stocked lengths of 0.5, 1.0, 1.5, 2, 5, 7.5 and 10 meter options. Custom lengths and configurations also are available.