February 2, 2015 by Alyssa Dalton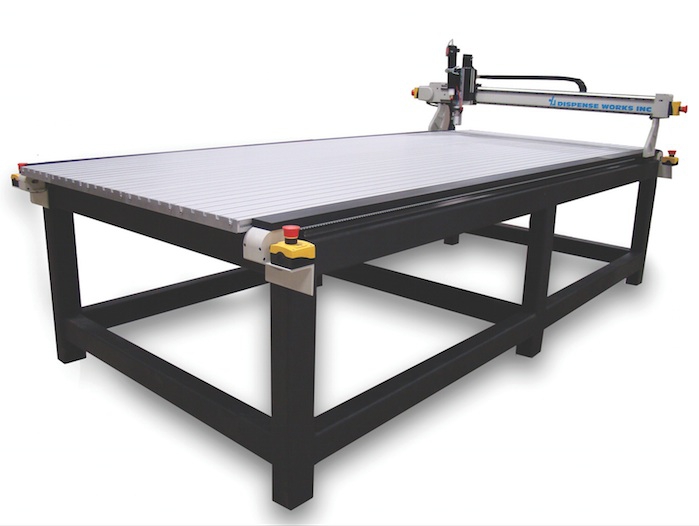 Feb. 2, 2015 – Dispense Works — a full service designer, manufacturer and developer of robotic dispensing solutions — has debuted its RD 2500 large format dispensing table.
It combines a smart work bench with a built-in precision overhead servo XYZ gantry system with the mechanism neatly tucked in, says the company, adding that its easy access from the front, sides, and top make for less operator reach to the centre of the table. The machine base is fabricated from steel tubing, and then is ground to a specified flatness, offering 25 full length slots for various fixturing possibilities. The standard machine can travel at more than 32 inches per second and is available in the following travels: 100 in. x 50 in. and 50 in. x 50 in. The series is available with all Dispense Works control options including vision, meter/mix control, up to eight axes of motion control, and production logging/tracking and reporting software.