Features Operations & Management
FCA Belvidere plant launches Cool Choices sustainability game to help reduce energy usage
May 25, 2016 by Manufacturing AUTOMATION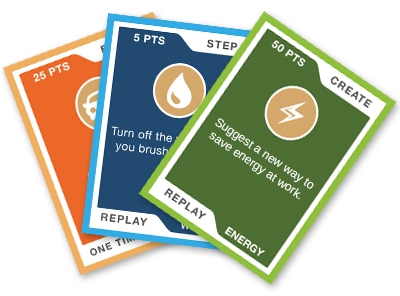 May 25, 2016 – The FCA US Belvidere Assembly Plant in Boone County, Ill., wants to make caring for the environment "cool."

In partnership with Cool Choices, a non-profit that aims to make sustainability fun, Belvidere has launched an online "card" game to promote environmental awareness through employee engagement. Employees who register to participate individually or as a team earn points by making "cool choices" that make operations more efficient, reduce resource consumption, and protect the environment. While making decisions to improve the environmental footprint of the plant, employees can cheer on, coach and learn from one another, said the automaker.
Cool Choices says it has customized the game for the Belvidere plant to maximize in-plant savings and engagement around existing initiatives.
"We're excited that Cool Choices offers a unique way to get our employees interested in sustainability, whether it be at the plant or at home," said Michael Keefe, Belvidere's environment pillar lead. "Through the Cool Choices game, we can inspire action at the plant, then measure the energy savings associated with those actions. The game will help us meet our aggressive savings targets."
The online card game takes only a few minutes a day to play. Each card conveys specific actions that can be taken to help the environment, like unplugging equipment that isn't being used, on the front and tips and additional resources on the back. When an action is completed, it can be logged on the site and points are awarded. Individuals and teams can win prizes for earning the most points.

"The Belvidere team has aggressively pursued opportunities to reduce operating costs; we are excited to work with them to increase staff engagement around efficiency and sustainability," said Kathy Kuntz, executive director, Cool Choices.
Belvidere employees started registering to participate in the game the week of April 18. The online game and plant competition launched on May 2 and will run through the end of June. More than 4,200 people work at the Belvidere plant, which runs six days a week.
Last November, Belvidere launched a recycling program with assistance from PepsiCo Recycling to make recycling more convenient for its employees and help support disabled U.S. veterans. Through the PepsiCo Recycling program, recycling bins were located throughout the Belvidere plant. The materials collected in the bins help support PepsiCo Recycling's partnership with the Entrepreneurship Bootcamp for Veterans with Disabilities (EBV), which provides training in entrepreneurship and small business management to post-9/11 veterans with disabilities. More than 250,000 bottles and cans were recycled from the plant in three months.