June 6, 2016 by Manufacturing AUTOMATION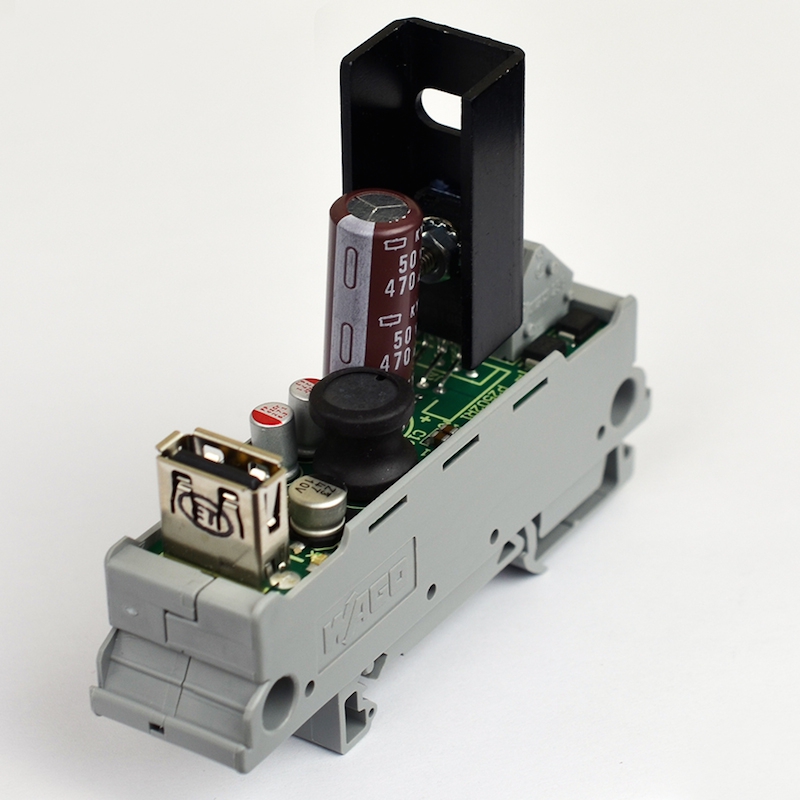 Jun. 6, 2016 – Wago's DIN-rail mount charging module promises to be a convenient source of portable power for engineers on the go.
With an input voltage range of 10 VDC to 30 VDC, the USB charger can be used for industrial applications as well as in vehicles, providing "reliable recharging" of most mobile devices, says Wago. Other features include: an auto-detect feature that monitors USB data line voltage and automatically provides electrical signature to charge compliant devices; regulated power supply and dedicated charge port controller with over-current shutdown protection; rated output from 5 V to 1.5 A maximum; and a type A, vertical USB 2.0 connector.