News Workforce
Applied Motion Products appoints new regional sales manager
September 26, 2018 by Manufacturing AUTOMATION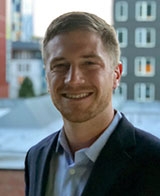 September 26, 2018 – Motion control purveyor Applied Motion Products has appointed Josh Burns as its northwest regional sales manager to grow support in Northern California, Oregon, Washington, Montana, Idaho, Wyoming, Utah, Nevada and British Columbia.
Before joining Applied Motion Products, Burns spent four years as a sales engineer with Eaton, where he grew market share of Eaton's industrial control products by actively calling on a diverse customer base within the state of Washington. With a focus on OEMs, Burns gained experience selling in multiple industries including aerospace, waste water, marine, telecom and agriculture.
Burns holds a degree in supply chain management and marketing from the University of Illinois.