News Artificial Intelligence Robotics
Matrox Imaging invests in CRVI to further industrial innovation in Quebec
October 18, 2021 by Manufacturing AUTOMATION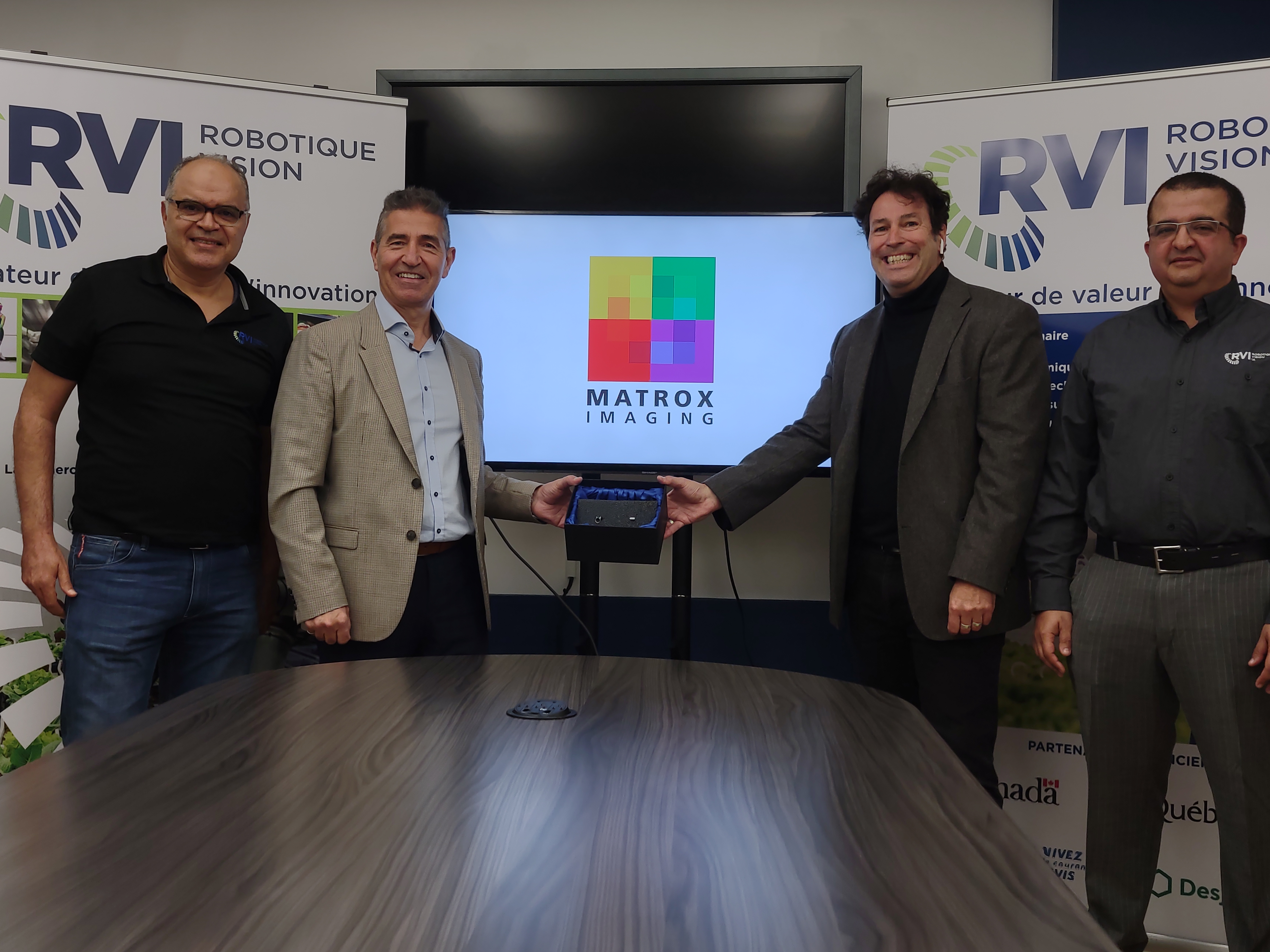 Matrox Imaging announced a donation of $300,000 in software licenses to the Centre de robotique et de vision industrielles Inc. (CRVI). This donation will be used for research and development in industrial robotics, computer vision and artificial intelligence (AI).
"Matrox Imaging is thrilled to collaborate with CRVI in support of the next generation of AI and vision researchers and developers in Quebec," says Lorne Trottier, president and co-founder of Matrox. "We hope this will help propel the CRVI's initiatives, allowing them to more fully explore and develop specialized vision projects. Matrox and CRVI share core values regarding innovation, engineering excellence, and helping companies actualize their objectives. Together, we will play a part in leveraging new technologies to drive human/machine collaboration."
CRVI, located in Levis, Que., harnesses the potential of machine learning in robotics and vision to foster productivity in companies and provide a competitive edge. The centre's research focuses on AI-assisted industrial automation. It aids Quebec's efforts in implementing advanced technologies for Industry 4.0. The centre provides its expertise to small and medium businesses in Canada that are on the lookout for practical assistance in selecting and deploying vision-based solutions.
Matrox Imaging's software donation is an integral part of one of CRVI's five-year research and development project in robotics that includes AI and machine vision. CRVI is building a research lab in the Levis techno park. The park will also house an AI-focussed data-centre campus that is currently being developed by QScale.
The research project will host supercomputers that are capable of processing masses of data. CRVI intends to develop an innovative advanced robotics platform. The centre's specific focus is on neural network training and accelerating robotic systems development and deployment through learning and simulation. CRVI also plans on creating four experimentation/prototyping spaces to address machine assistance and robot-human collaboration; transform assembly processes; improve inspection and logistics; and enhance enterprise systems management.
Matrox Imaging's donation includes 30 licenses of each of its vision software packages.
"The key objective of this research initiative is to further the possibilities of AI and cloud computing," says Louis St-Pierre, business development manager, CRVI. "The generous contributions from Matrox Imaging will help CRVI develop architectures for connected robots, robotic tools, PLCs and sensors, as well as scalable robotic simulation applications and accelerated computing platforms for AI. We are excited to help propel Industry 4.0 and beyond through home-grown research and development."