Shimco awards 2017 scholarship to McMaster U's Katie Chiasson
March 26, 2018
By Manufacturing AUTOMATION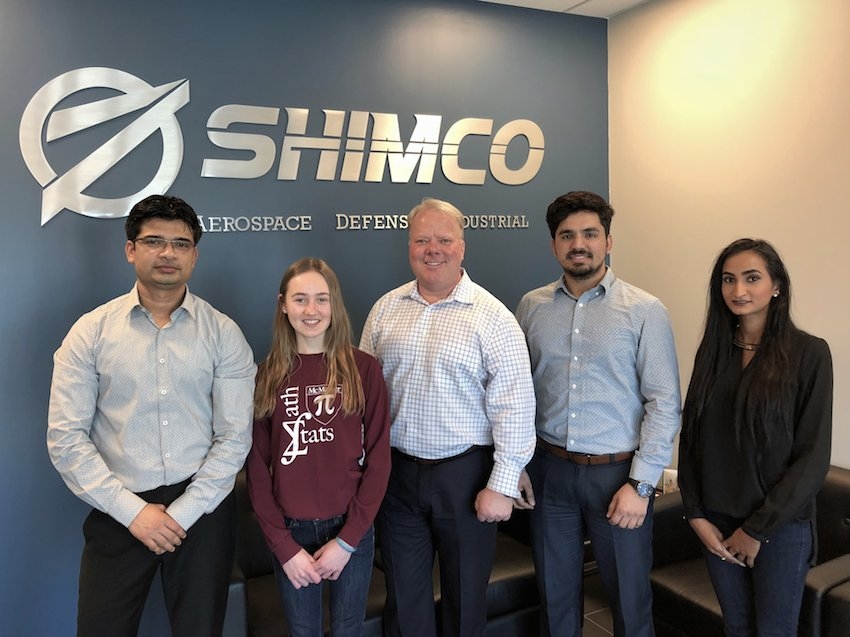 Mar. 25, 2018 – Shimco, a manufacturer of precision parts and gap-management solutions, has announced Katie Chiasson, a third-year Mathematics and Statistics student in the Faculty of Science at McMaster University, as the 2017 recipient of its annual scholarship.
Awarded annually to a student in the Faculty of Science or Engineering at McMaster University since 2015, the Shimco Scholarship recognizes a student demonstrating outstanding academic achievement, and who emulates the core values of Shimco: honesty, integrity, respect and cooperation. Carmen Bracho, a Mechanical Engineering and Management student was the 2015 and 2016 beneficiary of the Shimco Scholarship.

"It was a pleasure to meet Katie and congratulate her personally on receiving the third Shimco Scholarship," said Voss. "We are proud to invest in higher education and support dedicated students at McMaster University in their academic studies," Peter Voss, president and CEO of Shimco, said.
"I am so honoured and thankful to be awarded the Shimco Scholarship founded by Peter Voss," Chiasson said. "I was fortunate to meet all of the team at Shimco's facility, to learn about their ground-breaking technology in aerospace, see the assembly process in action, and witness the forward-thinking, driven nature of the company.
"I admire Peter's commitment to education as demonstrated through the company's collaboration with university students as part of the company's process. I am very grateful for Peter's generosity and the value he holds in education."