News Workforce
Carmen Bracho awarded Shimco scholarship
October 30, 2015 by Manufacturing AUTOMATION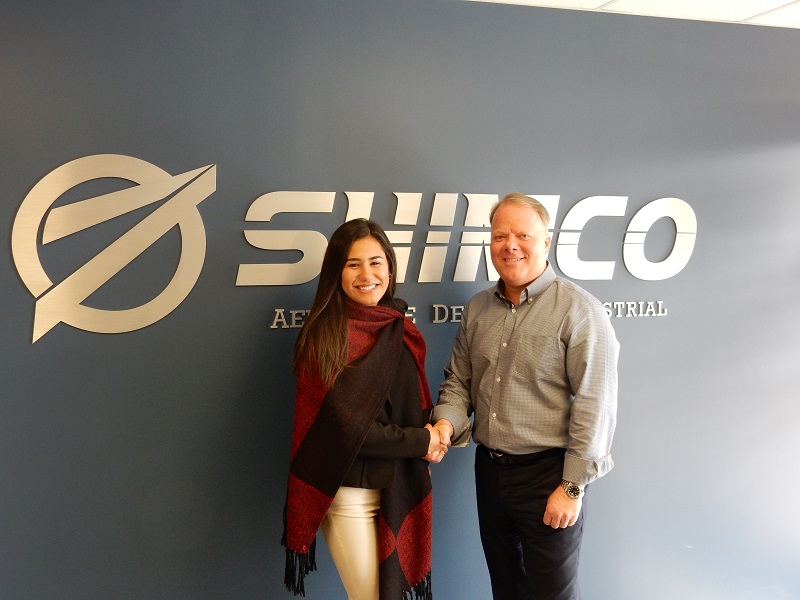 Oct. 30, 2015 – Shimco has announced the inaugural Shimco Scholarship awarded for continuing education at McMaster University to Carmen Bracho, a level II mechanical engineering and management student at the school. She received the award earlier this month from Peter Voss, Shimco president, CEO and owner.
Awarded annually to a student in the Faculty of Science or Engineering at the university, the scholarship recognizes a student in their second year of study or higher who has "demonstrated outstanding academic achievement, and who emulates the core values of Shimco: honesty, integrity, respect and cooperation."
With a student population of approximately 23,000, McMaster University is a public research university with six academic faculties: Business, Engineering, Health Sciences, Humanities, Social Science, and Science.
"It was an honour to be selected as the recipient of the Shimco Scholarship," said Bracho. "For me, it has been a true testament that hard work pays off and has encouraged me to continue to make positive contributions to my local community. Receiving the Shimco scholarship has provided me with funding so that I am able to focus on my studies and my involvement on campus. I'm grateful to Mr. Voss and Shimco for their investment in my future."
"On behalf of the entire Shimco team, it was a privilege to present the first Shimco Scholarship to Carmen Bracho," noted Voss. "This annual scholarship reflects Shimco's desire to support the advancement of science and engineering and to foster our core values in the local community. Carmen was an ideal match for those objectives. We congratulate her on this outstanding achievement, and wish Carmen success as she continues her academic journey at McMaster University."