Products Robotics
OnRobot debuts large-stroke three-finger gripper
March 9, 2020 by Manufacturing AUTOMATION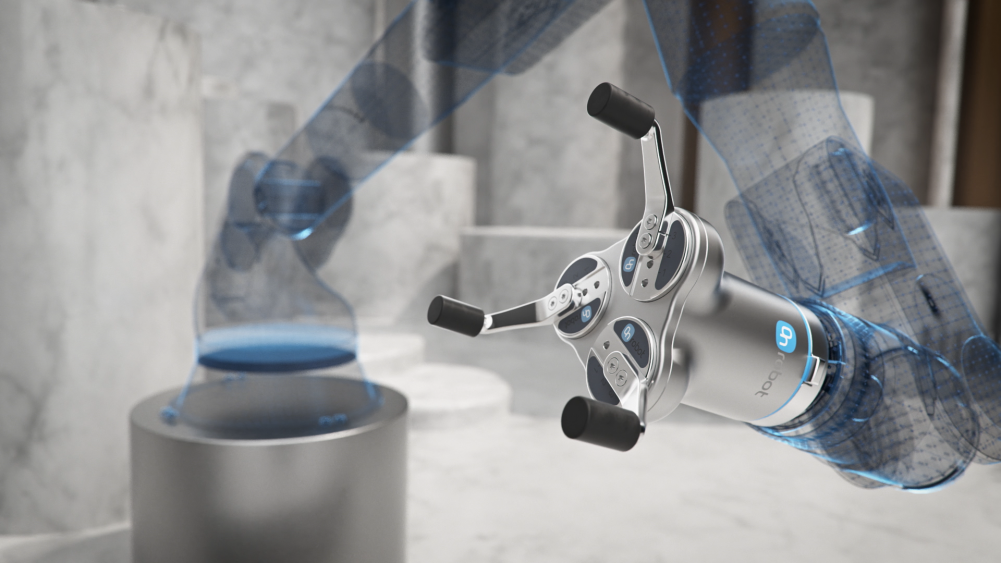 OnRobot has released the compact, large-stroke 3FG15 three-finger gripper.
The 3FG15 makes previously hard-to-automate precision handling of cylindrical parts easier to program and deploy, and provides flexibility for a wide range of part sizes.
The 3FG15 gripper has a maximum stroke of 150 mm that can easily handle multiple processes.
The innovative three-finger design with a 15-kg (33-lb) payload provides a strong, stable grip for both form fit (internal) or friction fit (external) gripping, adding flexibility to any implementation.
The gripper's design, specifically developed for machine-tending tasks, automatically centres workpieces, resulting in a strong grip, with gripping force from 10 N to 240 N, and precise placement in machine chucks.
The gripper is also ideal for packaging and palletizing applications, and is compatible with any major collaborative or light industrial robot arm through OnRobot's new award-winning One System Solution, which provides a unified mechanical and electrical interface between the robot arms and any OnRobot end-of-arm tooling.